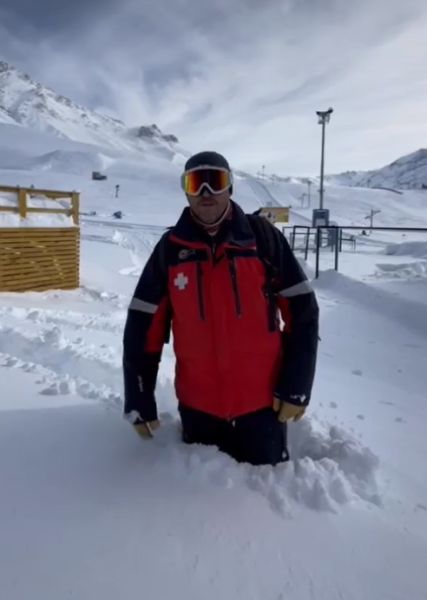 Argentina's Las Leñas ski area has reported a huge pre-season snowfall, giving a big boost three weeks before the 2023 season is due to begin there.
"What a way to kick off the week. Our local friends are reporting deep new snow in the valley. How much? 30 inches (80cm) at the base and 55 inches (140cm) at the top. More is expected tonight and tomorrow," David of South American ski specialists PowderQuest said.
Las Leñas
lies about 1,000km west of Argentinian capital Buenos Aires and about 200km south of Chilean capital
Santiago
. Although other ski areas in the Andes have reported some snowfall and temperatures down as low as -10C, none have reported anything like the amount that has arrived at Las Leñas.
The resort is world famous for its vast amount of off piste freeriding terrain, but some seasons this is largely untapped due to lack of snow cover some years.
It is due to be one of the first in the Andes to start its 2023 season in just over three weeks' time on June 17th. With a lot more snowfall forecast over the coming week it now remains to be seen if it will start the season early.