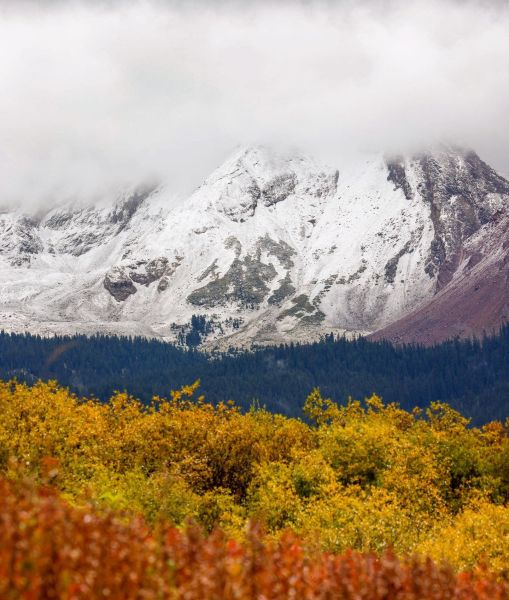 Ski areas across Colorado have been posting images of early snowfall on their higher slopes, generating pre ski-season excitement.
For some, such as
Arapahoe Basin
it's their second snowfalls already this month, although for most it's the first ahead of the 22-23 season. Aspen,
Breckenridge
,
Crested Butte
,
Keystone
and
Vail
were among resorts posting pictures and video of snowy scenes and getting lots of enthusiastic responses from skiers and boarders.
Colorado is more often than not the state where the first ski area opens for the season in North America, usually in the latter half of October, so potentially just a month away.
Otherwise most of the state's ski areas open in the first few weeks of November.
Colorado is home to about half of the worlds highest ski areas. One of them, Loveland, makes an event of starting snowmaking in its battle to be one of the first to open. It sets a countdown clock to the day its hoped the system will start producing snow in late September on its website. Earlier this week it made a media event from testing the system ahead of hopefully turning it on later this week if it is cold enough.
The Colorado snowfall follows similar snow coverings at several resorts in Alberta and BC to the north a week ago.