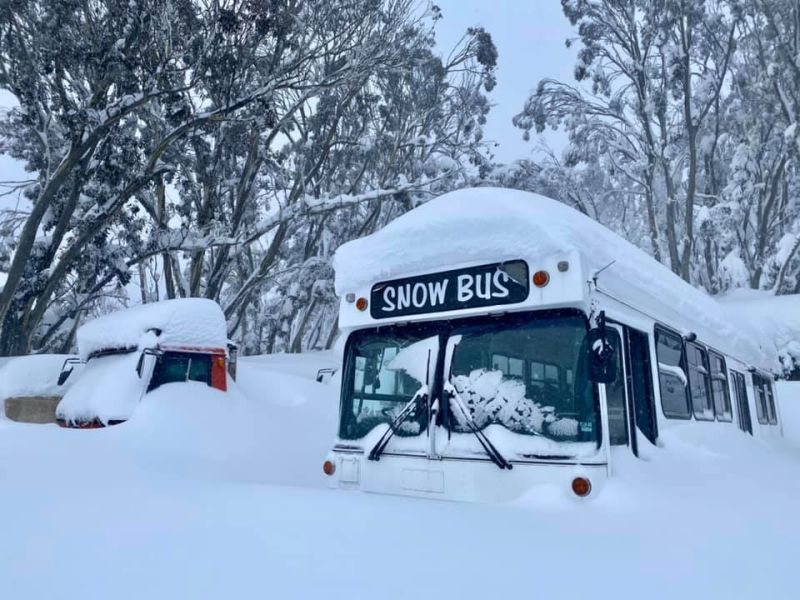 The remarkable snowfalls over the past 10 days in the Australian state of Victoria have now seen ski areas there reporting a cumulative total of nearly 1.5 metres (five feet) of snow.
However ski centres there remain closed in an extended fifth state-wide lockdown to try to get on top of small outbreaks of the Delta variant of the virus.
The lockdown is currently due to end on Tuesday and ski areas have stressed they're ready to open as soon as permitted. Ironically the snow started falling just as the lockdown begun after a fairly snowless first six weeks of the season.
Over the state line in New South Wales the country's largest city, Sydney, is also locked down, but ski areas like
Perisher
and
Thredbo
can still operate. They've had plenty of snowfall, and report powder conditions but not many guests able to enjoy it.
The snow is expected to keep falling through the coming week. Australia currently has the best conditions in the southern hemisphere, with dry weather in the Andes forcing the famous resort of Las Lenas to stay closed with snowless slopes. New Zealand has had a warm and wet start to its winter but it is an improving picture there. International leisure travel remains largely impossible.
Pictures today from Mt
Hotham
, above and Mt Buller, below.