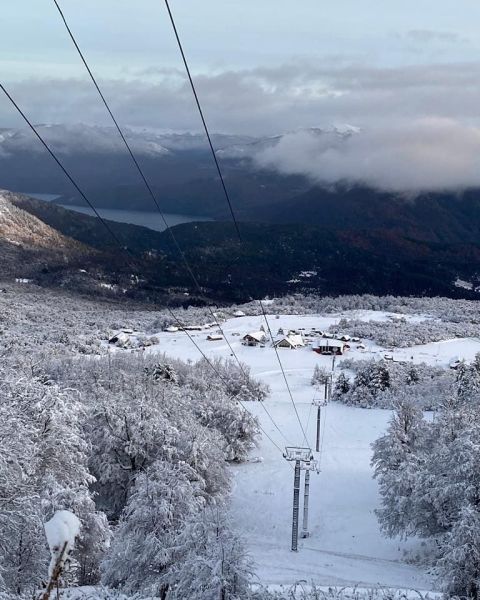 The ski season in the Andes is yet to get underway with most of Argentina and Chile's ski areas having not previously committed to opening dates now saying it will be July until they open.
There appears to be a combination of factors at play – pandemic restrictions which in some areas are resulting in local lockdowns preventing ski areas opening, then some resorts are possibly delaying opening in low season due to the limited opportunity to break even with international borders still closed. Then the third reason is there hasn't been a huge amount of snowfall so far.
That third reason is the one given for a week's delay in opening given by Corralco resort in Chile which had been due to open on the 19th.
Valle Nevado say they can't open due to a local lockdown and
Portillo
just say they'll be opening on July 18th, they hope, about four weeks later than a normal season.
More Argentinian ski areas have given planned opening dates over the past week within the first few days of July, the weekend after next.
If South American ski areas do open next month it will be an improvement on last year when only a handful of ski areas managed to open at all, and most just for three or four weeks from mid-August to the end of winter.
Chile has a far higher rate of vaccination than Argentina and is one of the top 10 countries in the world for the percentage of its population vaccinated but infection rates are still rising, as they are in Argentina and many other countries, and it is enforcing local lockdowns including ski area closure where cases are particularly high.