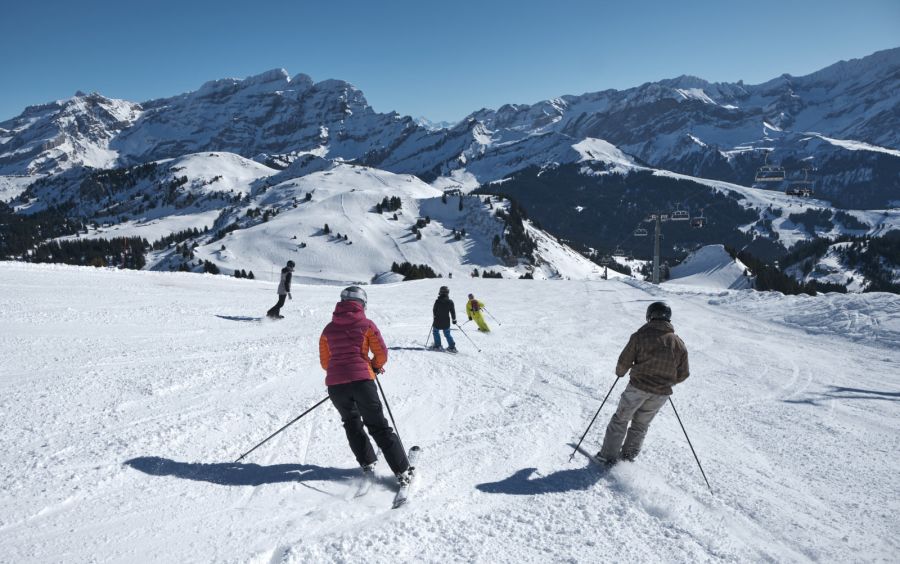 The number of ski areas open in Europe, particularly the Alps, has dropped dramatically following the Easter weekend.
It is normal for the season to end at 99% of the northern hemisphere's 5,000 or so ski areas between late march and early May, but this year appears to have seen around 90% of ski areas decide the end of Easter Sunday, or Monday the 5th would end their season, if they had not closed already.
Most are doing so due to lack of business caused by pandemic travel restrictions, even where they are allowed to open.
The most dramatic fall was seen in Austria where only about a dozen ski areas remain open. In Switzerland its about a third of leading areas still open. Ski areas in France and Italy remain closed by order. In Germany of the two areas in one region allowed to open in March, one is still operating.
Things are more normal up in Scandinavia where almost all centres remain open, some reporting 50cm of fresh snow this morning. Ski areas in Bulgaria also have fresh snow and remain open this weekend.
All but one ski area in the Pyrenees (
La Molina
in Spain) are believed to now be closed after open areas dramatically increased the terrain available to skiers for the Easter weekend, from the previous 20-30% of their ski areas to nearer 70-80%.
Sierra Nevada
also remains open.
Several Scottish areas say they may reopen for a limited time when ski areas there are allowed to re-open on April 26th – three weeks after hairdressers.
It is a different picture in North America and in Asia where ski areas appear to be operating to a more regular schedule. Around 75% of leading US ski areas are still open, although many will close this weekend, as they normally would. It's largely a similar picture in Canada, although some BC ski areas have closed a week or more early there due to a COVID spike in the province.
In Japan most smaller areas have closed, as they normally would at the end of March, but many bigger centres are aiming to stay open for the country's 'Golden Week' at the start of May, again, as usual.
Worldwide it is estimated around 85-90% of ski areas have closed for the season (or were never permitted to open).
(Pictured: Villars)