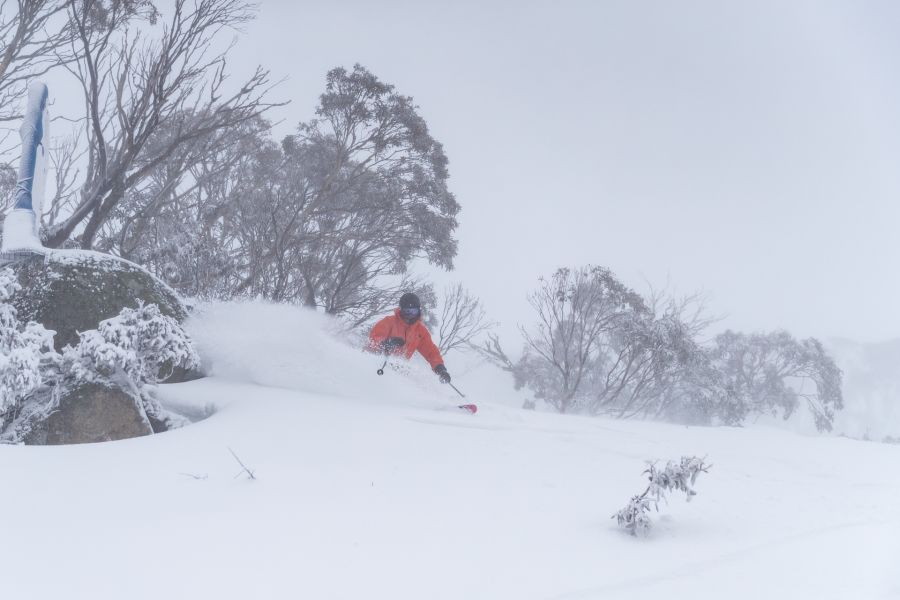 More than half of Australia's leading ski areas are currently closed in a season like no other – hit by bush fires, COVID 19 and at times a shortage of snow cover.
The year started with severe bush fires destroying the ski resort of
Selwyn
Snowfields which the announced it wouldn't open this year whilst it begins rebuilding.
Then the autumn arrived with the autumn lockdown in Australia raising fears there would be no ski season.
The traditional season start on 6th June was postponed but an easing of lockdown meant resorts could open from 22nd or 24th June and half-a dozen areas did so.
However snow cover was thin and limited, causing additional issues with resorts running at 50% capacity anyway due to the pandemic.
Two areas in
Victoria
,
Falls Creek
and Mt
Hotham
, decided to postpone opening several times due to the limited snow, eventually doing so a month later than planned on July 6th.
However the virus spiked in the city of Melbourne, capital of Victoria, just about then and three days after the two areas had opened, their owners
Vail
Resorts announced they'd close through to at least mid-August.
The residents of Falls Creek and Mt Hotham said that whilst the ski lifts were closed, people could still go cross country skiing or ski touring.
Two other areas in Victoria decided to keep operating, Mt Buller and Mt Baw Baw, the latter at weekends only, arguing the virus was not bad when they are located.
This week though a new state of emergency for Victoria, set to run at least until mid-September, has come in to force today has lead both areas to close until at least mid-September – only a few weeks before the usual end of the ski season there as spring takes hold.
Vail resorts announced yesterday that both Falls Creek and Hotham won't re-open for skiing this year.
So two main ski areas, both in New South Wales, are still open.
Perisher
, which actually has the most open piste of any areas in the world at present with 60km of runs skiable, and
Thredbo
. Both report fresh snow this morning, Thredbo (pictured above this week) 15cm.
Other smaller centres are open including Charlotte pass, Corin Forest, the closest ski area to capital
Canberra
, and Tasmania's
Ben Lomond
says it will open for the season this coming weekend as there's finally enough snow there.