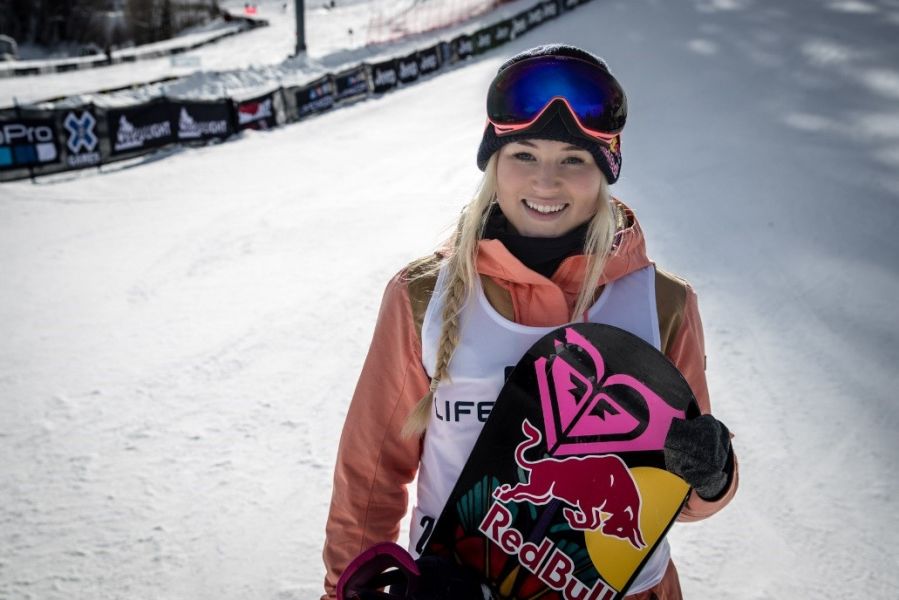 Katie Ormerod has become the first British Boarder, and the first British woman, to win a Crystal Globe.
The International Ski Federation (FIS) confirmed Katie as winner of the 2019/20 Snowboard Slopestyle Crystal Globe as she led the points table by a huge 400 points over the second placed athlete before the final event of the season was due to be staged. However that event has been cancelled due to coronavirus prevention measures in the Czech Republic, and will not be replaced.
Speaking after the result was announced, Katie said, "I'm so excited to be the overall World Cup Slopestyle Champion. I have finished this season with 5 World Cup podiums, 3 yellow bibs and my first ever Overall World Cup Slopestyle title and Crystal Globe. My comeback season has turned out to be the best season of my career so far and it's been so much fun."
The only other crystal globe won by a Brit was taken by James 'Woodsy' Woods, who like Katie hails from Yorkshire and who won the ski slopestyle crystal globe in 2013.
Katie was quick to thank those who have supported her on this journey saying: "Thank you to everyone who has supported me, including my fans, my coach Hamish McKnight, GB Snowsport and my sponsors."
Katie finished on the slopestyle podium four times since returning to snow this season after a broken heel sustained on the eve of the 2018 Winter Games in PyeongChang ended her chances of competing and put her out of the sport for 18 months.
After finishing third in
Laax
in November 2019 Ormerod has made four straight top 3 finishes in World Cup events. The results included a second place in Seiseralm, Italy and third place in Calgary and Mammoth (U.S).
Katie amassed 2600 slopestyle FIS points and had been World Tour leader since the end of January following her second-place finish in Seiseralm. Going into SnowJam in Spindelruv Mlyn, Katie held a lead of 400 points over second place Laurie Blouin (CAN) and a huge point lead of 1350 over third place Brooke Voigt (CAN).
Katie also finished second – by only 240 points behind winner Cai Xuetong (CHN) - in the overall Park & Pipe standings and fourth in the Big Air standings after finishing second in the
Cardrona
, New Zealand World Cup in August of 2019.
A date for the formal presentation of the Crystal Globe will be announced soon by the International Ski Federation.