You could say that Olympic freestylers moving to Team GB from other countries are like buses…you don't get any for ages and then two come at once.
It was only yesterday that we reported that
snowboarder Bryn Nicholas has joined GB Snowsports
from the Australian team.
At the same time, FIS approved Gus Kenworthy's application to compete for GB Snowsport. He holds a UK Passport, having been born in Chelmsford, Essex to his British mother.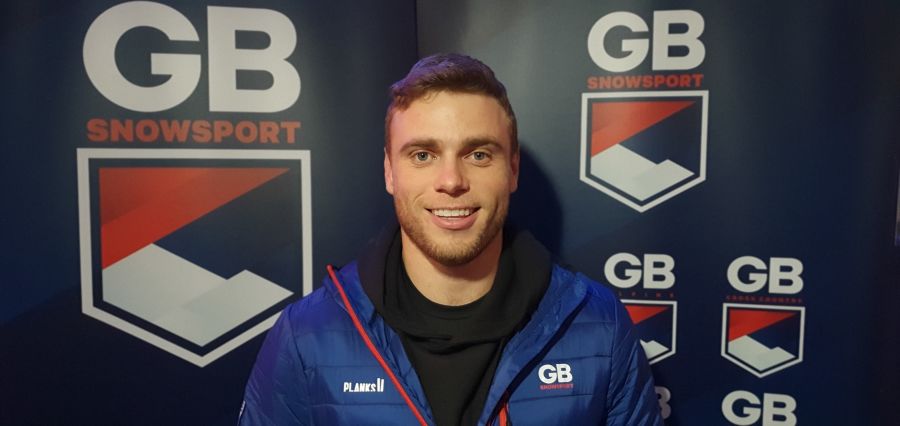 This is much bigger news than Nicholas' move and even
Charlotte Bankes
, Kenworthy is already an Olympic medal winner – and will be a crucial cog in GB Snowsports stated aim of becoming a top 5 nation.
Olympic Silver Medal winner
Kenworthy has previously competed at two Olympic Games (
Sochi
2014 and PyeongChang 2018), winning silver in Ski Slopestyle for the USA in 2014.
Kenworthy requested his release from US Ski and Snowboard earlier this month and is now targeting success at the 2022 Winter Olympic Games in Beijing, China:
"This is a great opportunity for me to start again and compete in three events in 2022. I have strong roots in the UK and have been close with many of the athletes. For me, this is an incredible opportunity to join a first-class team and I believe we will be able to deliver great results.

"I am also doing this for my mother who was born and lived in the UK for much of her life, she has always been my greatest supporter throughout my career. She taught me to ski when I was three years old and is the reason I compete today"
The first openly gay action sports star
Kenworthy came out as gay in 2015 – 'the first action sports star to come out', according to Rolling Stone Magazine. He talked candidly about his experience of coming out in a moving interview with Ed Leigh on BBC's Ski Sunday in 2017.
At the 2018 Winter Olympics, in
Pyeongchang
, Kenworthy was filmed while
kissing his boyfriend before his qualifying run in the men's slopestyle
; the kiss was lauded as being a significant moment in visibility of LGBT athletes.
Since PyeongChange, Kenworthy has also been developing his acting career, with a role in
American Horror Story: 1984
.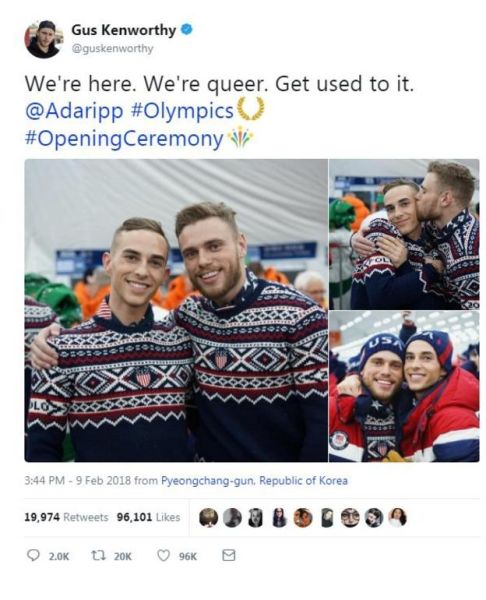 "It can only raise our level of performance"
Vicky Gosling, Chief Executive Officer of GB Snowsport said:
"When a world-renowned athlete like Gus makes himself available to compete for GB Snowsport it is really exciting, but we wanted assurances around Gus' desire as his life outside snowsport has become much busier.

'It is exciting to have him in our ranks and I think it goes to show the level that GB Snowsport has reached in a short space of time. The inclusion of Gus in our squad can only raise our level of performance and make us even more competitive."
Kenworthy will return to training this month with plans to compete in the X Games in Aspen in January.
Gus Kenworthy – Career Highlights
• 2018, PyeongChang Winter Olympics, 12th (slopestyle)
• 2017 FIS World Cup Standings, 10th (halfpipe)
• 2016 X Games Aspen, 2nd (superpipe, slopestyle)
• 2016 FIS World Cup Standings, 8th (halfpipe)
• 2016 X Games
Oslo
, 3rd (superpipe, big air)
• 2015 FIS World Cup Standings, 2nd (halfpipe), 8th (slopestyle)
• 2014 Sochi Winter Olympics, 2nd (slopestyle)
• 2014 FIS World Cup Standings, 8th (slopestyle)
• 2013 X Games
Tignes
, 3rd (slopestyle)
• 2013 FIS World Cup Standings, 7th (halfpipe)