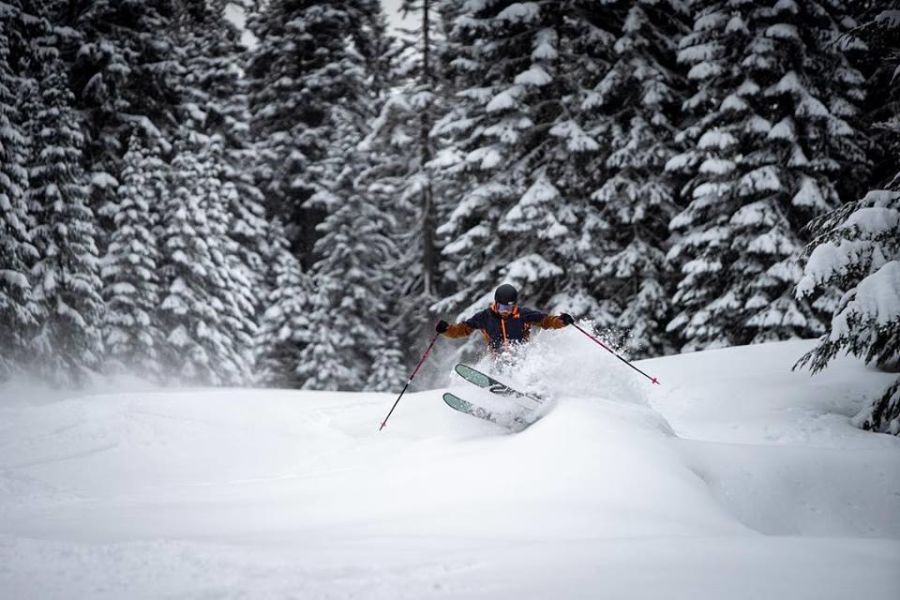 Just a week since ski resorts in California reported up to 3 metres of snowfall in 4 days, it is snowing hard again in the western US.
In fact it has hardly stopped this month with some significant snowfalls between the two big snowstorms, but this one is looking like another extreme weather event.
So far it has been ski areas in Washington State that are reporting the biggest accumulations with a number reporting up to 1.2 metres (four feet) of snowfall in 48 hours.
"We haven't seen this much snow, in this short of a period, in several years. The entire
Snoqualmie
Pass area has received 4 feet of snow in the last 36 hours. The snow isn't letting up and I90 is still closed. It feels wrong to say it, but we may have gotten too much snow," said a spokesperson for The summit at Snoqualmie ski area.
The snow is of course impacting access roads and where ski areas are open resorts are warning about the dangers of tree wells in deep snow and of avalanches.
California, which has had the most snowfall this month with
Mammoth Mountain
reporting more than 10 metres of snowfall already this season and the deepest base in North America at present at 535cm, looks set to get upto a metre more snow itself over the next 48 hours.
This could take resorts there up to the deepest bases in the world by the end of the week. That title has been held for much of this season by
Andermatt
in Switzerland, claiming 6 metres (20 feet) of uppers lope depth after the huge snowfalls in the first half of January there.
Mt Baker in Washington State which usually gets the most snow in the world, on average, each season and holds the world record for the most ever snow in a season set 19 years ago, has moved up to a 445cm base after 1.3 metres of snowfall since Sunday.