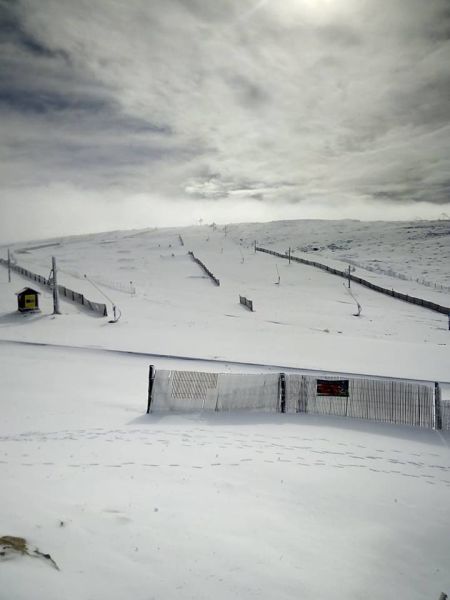 The 2018-19 ski season gets underway today in an unlikely location – Portugal.
Whilst the Alps have been hit by heavy snowfall since the weekend the Iberian peninsula has seen a serious October snowfall too with resorts in the Pyrenees as well as
Sierra Nevada
, Spain's highest ski area down on the south coast near Malaga reporting 30-40cm accumulations.
However most don't look like they'll open until the usual start of the season in the region – end November.
Portugal's only ski area, Serra de Estrela has a different philosophy – open whenever there's good snow cover, and thanks to this week's snowfalls, that's today, Thursday, November 1st.
It may actually be the first ski area in Europe to open for the winter that doesn't rely on either a glacier under its slopes or snow farming – snow saved from last season and spread back out on the slopes.
The area's three drag lifts, more recently joined by a quad chair, are located at Portugal's highest point, close to the Spanish border and well above the tree line. The 8km of runs are located between 1830 and 1967m.
Skiing is normally possible from December to April and there are reported to be excellent hotels throughout the region.
2018 has been quite a year for Serra de Estrela, it stayed open well in to May after receiving huge snowfalls in spring and was one of the last ski areas to close at the end of the 17-18 season too.