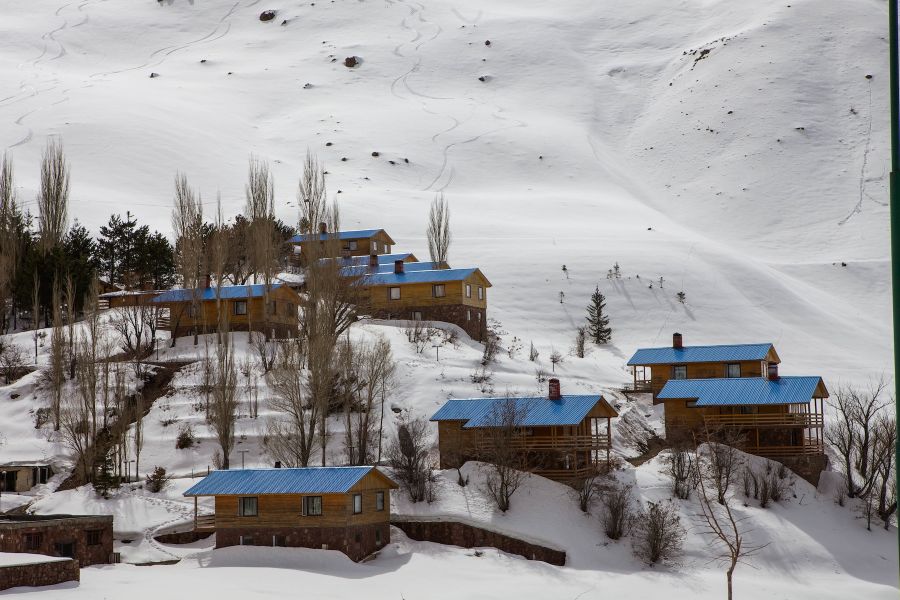 A British tour operator is offering guided ski tours to a number of ski areas in Iran next winter.
Mountain Heaven, better known for organising ski holidays in the French Alps up to now, will organise two tours in March 2018.
Company director Nick Williams, who visited Iranian ski areas in 2016 after the UN sanctions were lifted, had planned to offer holidays to the Islamic Republic, famous for its high mountains and light powder snow last winter but was hampered by admin issues.
"Now Iran have an embassy open in London it is much easier to organise tourist visas," reports Nick, who says the company has already seen a lot of interest in the tours.
There will be two tours, both hosted by Nick Williams, running from 3rd to 12th March and 11th to 20th March and visiting three of Iran's leading resorts of
Shemshak
, Darbansar and
Dizin
.
Holidays will cost £1300 including accommodation (based on 2 people per room), most meals, guiding and entrance fees but excluding the cost of flights to and from Iran, lift passes, insurance and visa charges.
Along with skiing there'll be some Iranian cultural experiences included including looking around
Tehran
and the world heritage site of Esfahan.
"It will be a truly wonderful experience in this fascinating country," said Nick.
Iran has a long history as a winter sports nation with downhill skiing believed to have first been introduced to the country by German railway engineers building early railway lines through snowy terrain.
The former last Shah of Iran was also reputed to be a keen skier and represented Iran in some international competitions as well as developing the Dizin ski area (pictured above) at the same time as the ski resort construction boom in the French Alps in the 1960s and 1970s.
In recent years the current Iranian government has become increasingly keen on winter sports too and has invested in some new small ski areas and improving infrastructure at existing centres.
http://www.mountainheaven.co.uk/resorts/Iran/skiing-in-iran-experience