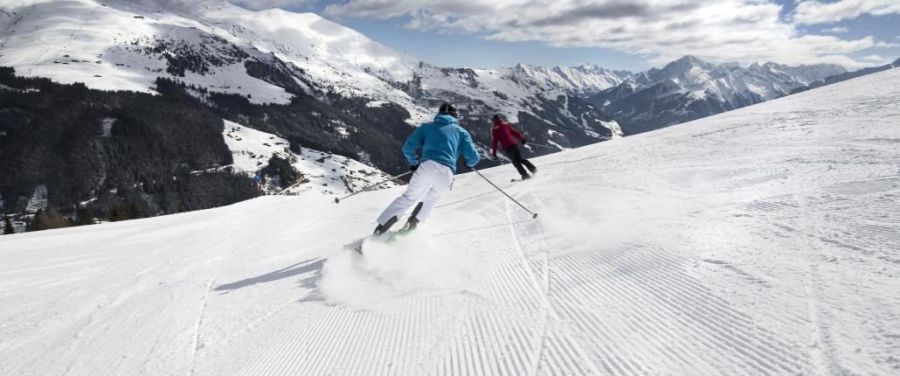 Work will begin next month on one of the most hi-tec gondolas yet built.
The new lower section of the
Finkenberg
Almbahnen in Austria's
Zil
ler Valley in the Tirol will ascend 900 vertical metres in just six minutes, travelling at up to 6 metres per second to dramatically cut the journey time of the 30-year-old lift it replaces.
The new Dopelmayr lift will have 56 wi-fi enabled cabins, each able to hold 10 passengers, compared to four on the exiting lit, as well as passengers in wheel chairs a children in buggies.
The lift is being built by Doppelmayr using their 'future-oriented' technology they've called 'D-Line' which is designed to offer maximum passenger comfort, quiet operation and for the lift's operators easy and time-saving maintenance.
The system is becoming so efficient that the issue has become not so much that the lift's speed and capacity (2,400 people per hour, more than double that of the old lift), but that people can't board fast enough to maximise that capacity.
To that end there will be barrier free access to the lift and skis and boards will be carried inside the cabins so no time lost trying to slot in/remove gear from racks on the outside.
The lift's bottom station in central Finkenberg and the upper station will also be demolished and re-built. At the upper station a large on-mountain ski storage facility will be built covering 400 square metres where skiers and boarders can store their gear overnight. The facility will feature spacious storage lockers and heated boot storage and lift pass holders will be able to add access to it to their electronic lift pass. They'll then have warmed boots waiting for them on arrival in the morning.
Work on the new lift is scheduled to last from April to November with the lift due to go in to service on the 2nd of December 2017 for the new winter season.