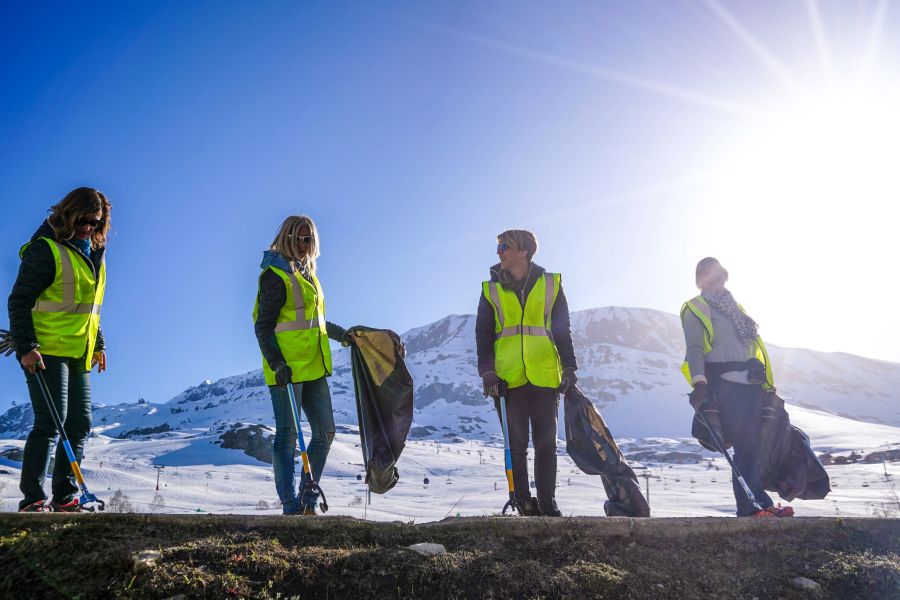 The traditional end-of-season rubbish collection will take place in the resort of Alpe d'Huez this Friday 15 April.
Sadly, after a long season of events and happy holidaymakers, most resorts end up with copious quantities of cigarette butts, drinks cans and plastic bags emerge from the melting snow, along with the traditional gloves and ski poles dropped from chairlifts.
Every season in
Alpe d'Huez
, a hundred or so volunteers along with local business owners and municipal employees kit themselves out with gloves, tongs and bin bags.
They then cover the streets of the seven zones of the village tracking down the litter and items have have been deliberately and accidentally discarded.
The most important targets are items that affect the soil and biodiversity while they slowly decompose.
The reward for the volunteers – who can expect to collect a total of 800kg of rubbish – is a BBQ at the end of the morning to thank them for their time.